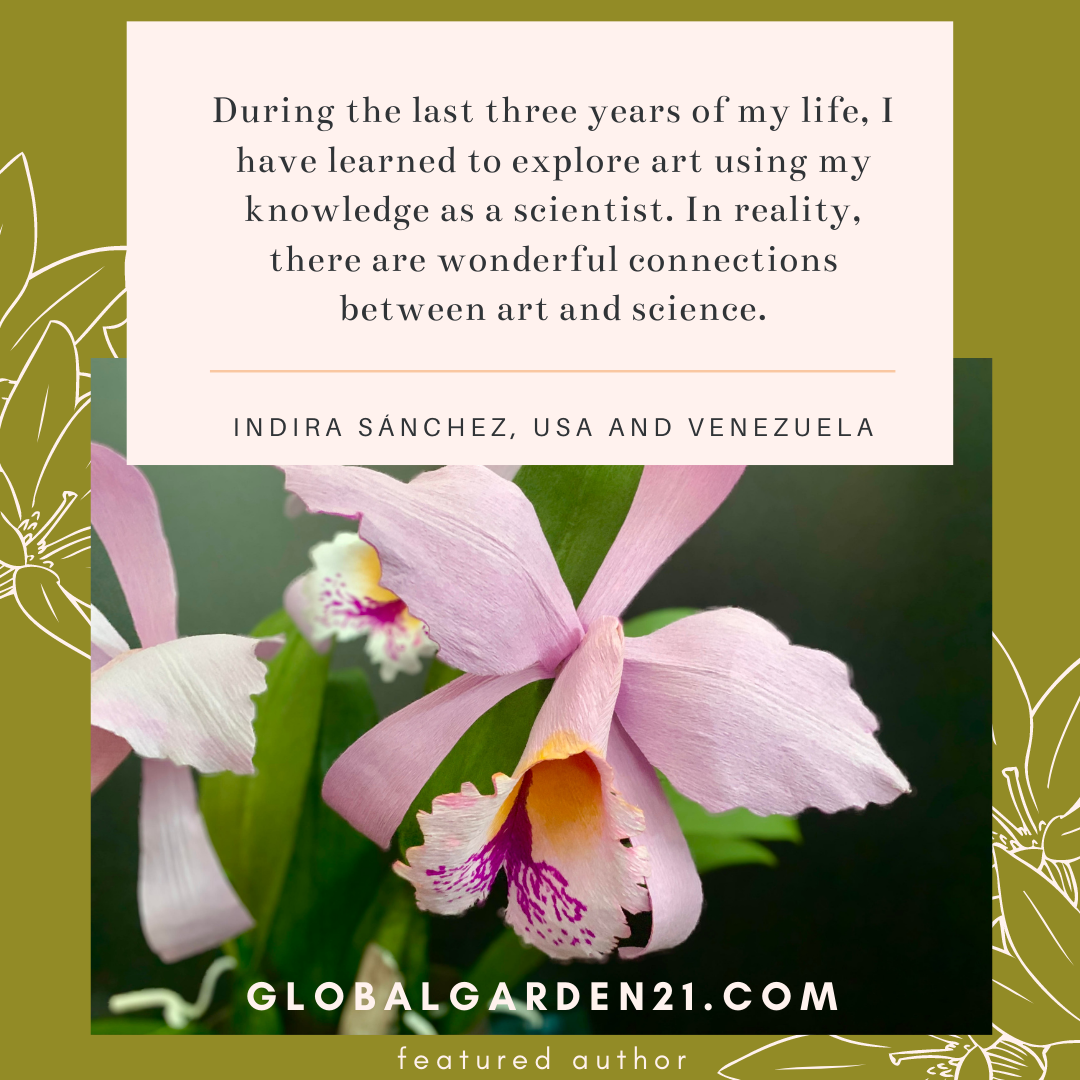 Paper Cattleya Orchid with Indira Sánchez
---
This online course launches October 1, 2021 (in its entirety) and once purchased, never expires.
In this online video-based course you will learn to create one (1) paper cattleya orchid flower with foliage, roots, and bulb. In addition, Indira will demonstrate various outcomes with different materials.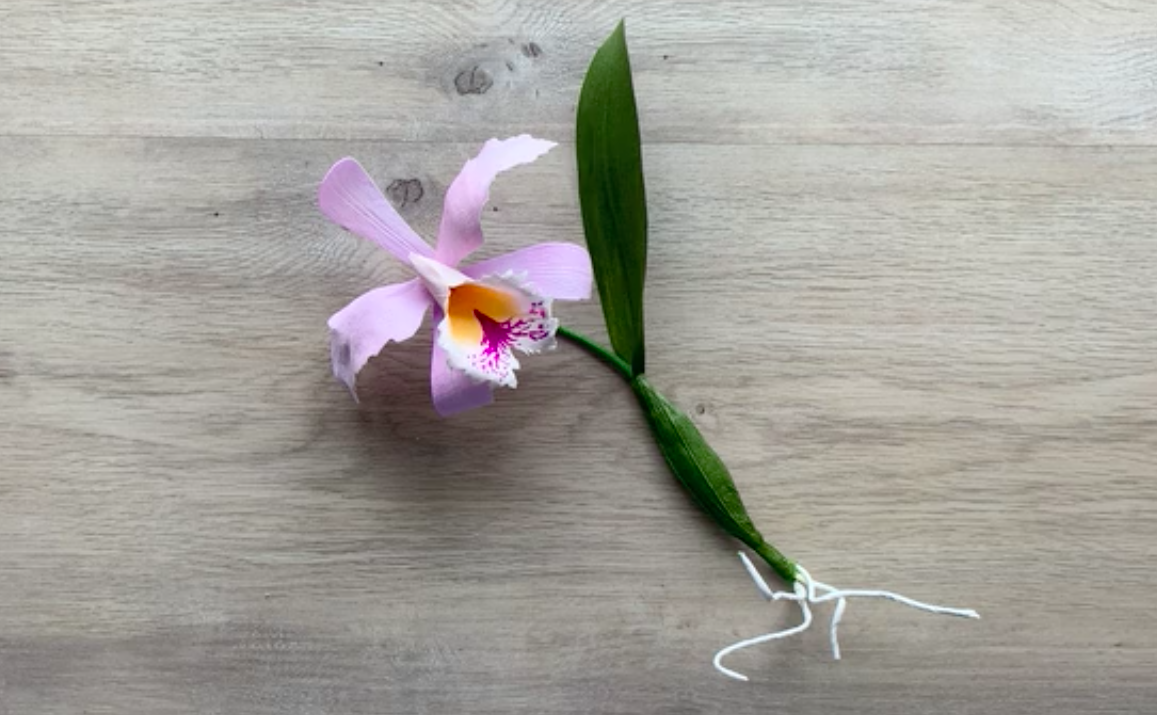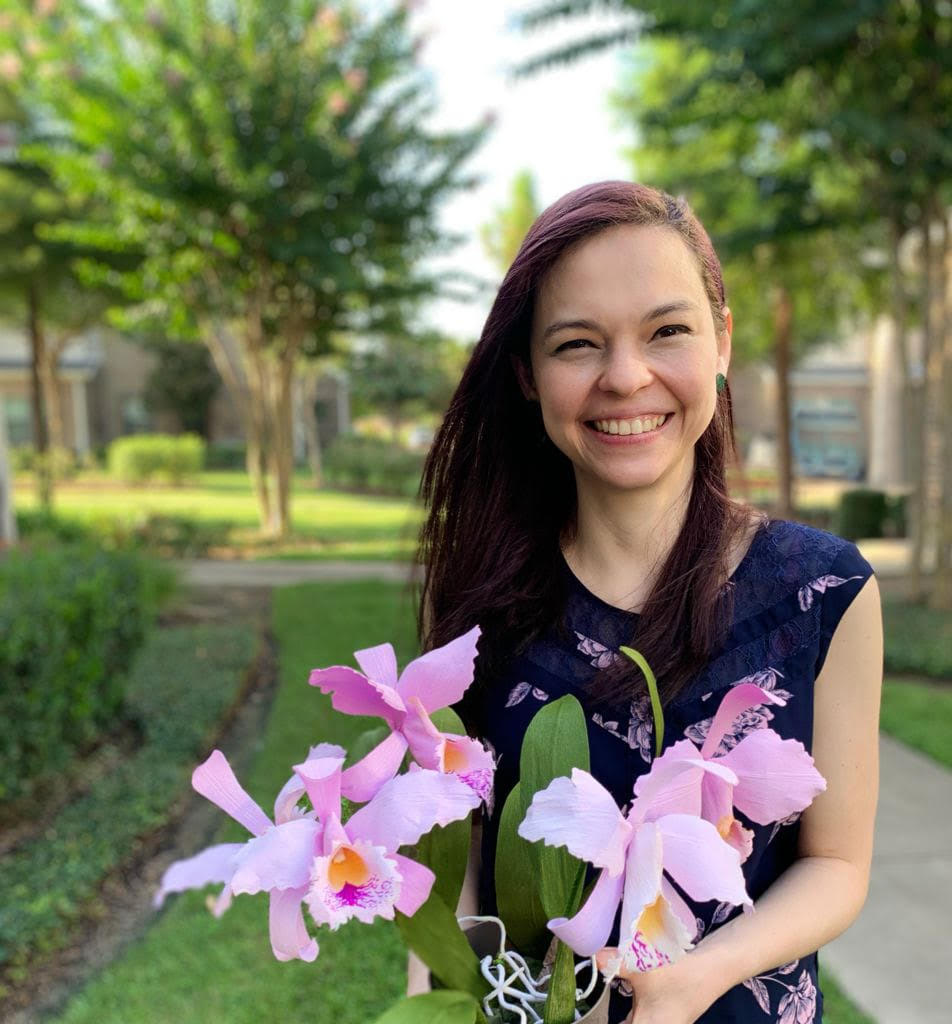 A supply list accompanies superb video instruction, ensuring you have all the tools you need to acquire new skills, expand your artistic repertoire and create paper flowers of the highest quality.
Your instructor for this course is Indira Sánchez, a Global Garden Teaching Artist for 2021.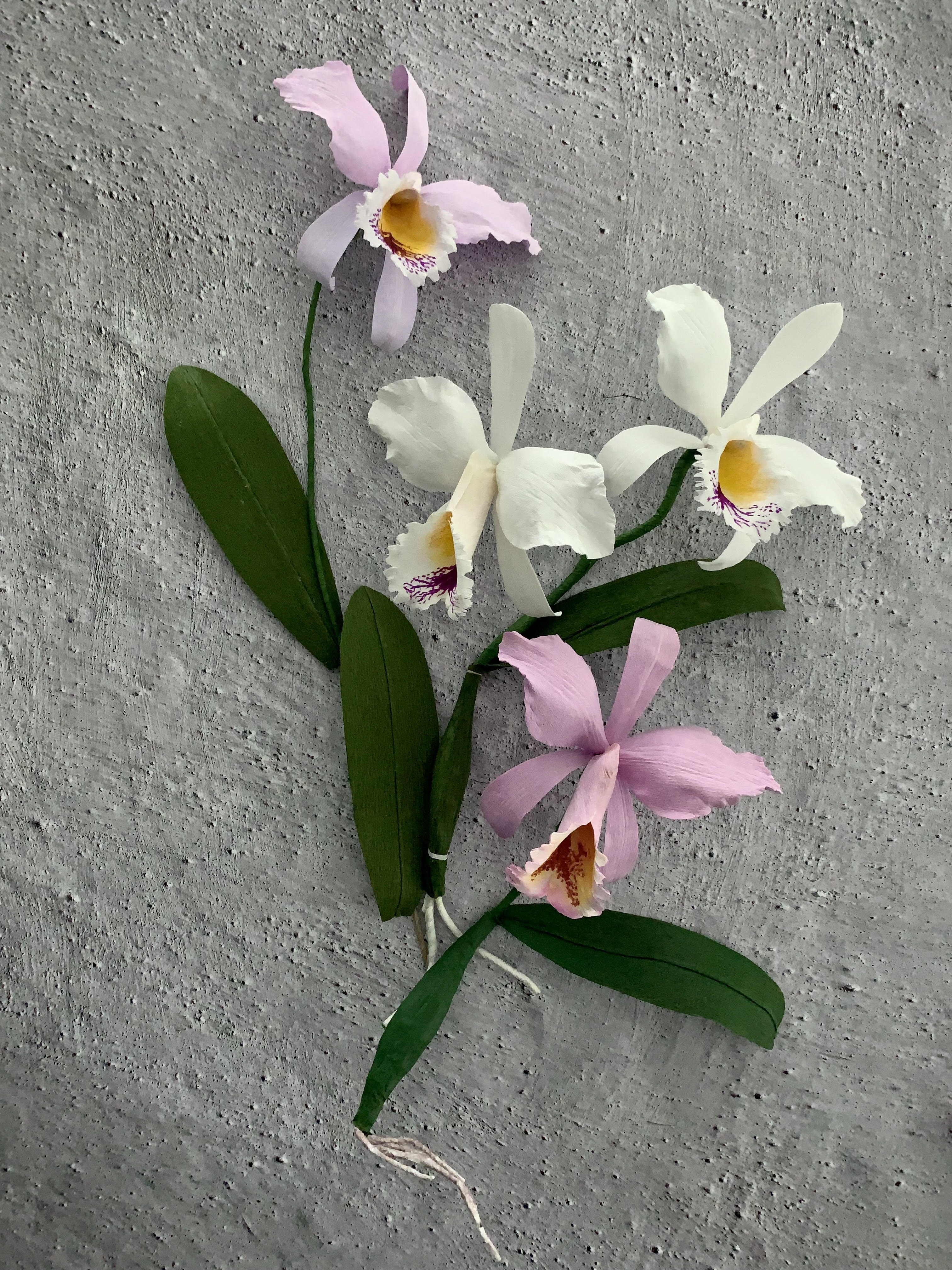 Indira Sánchez Artist Statement
Nature and science are the things that inspire me and make me feel passionate about creating art. Since I was a child, I have been fascinated by the magic and perfection of flowers. I still have vivid memories from my grandmother's backyard, her plants and the brief spectacle offered by the "Queen of the Night" flower. The beautiful white blooms only opened once very late at night and the sweet smell lasted a few hours.
During the last three years of my life, I have learned to explore art using my knowledge as a scientist. Some people may think that these two worlds are completely unrelated but in reality, there are wonderful connections between them. For example, to desaturate crepe paper we use different artistic techniques that involve chemical processes, like water or alcohol immersion, application of chlorine to bleach the paper or slow degradation under ultraviolet rays from the sun. To create a flower on paper, I apply the fundamental trial and error method and every time I get a different result or a new approximation to the desired goal.
It is fascinating and addictive at the same time because curiosity has no limits, neither in the artistic nor scientific world.
As a paper florist, my mission is to reflect a realistic impression on the flowers I make, experimenting with textures and colors and combining styles that connect to emotions. It is to also to educate about science and art behind the creative process.
Your Instructor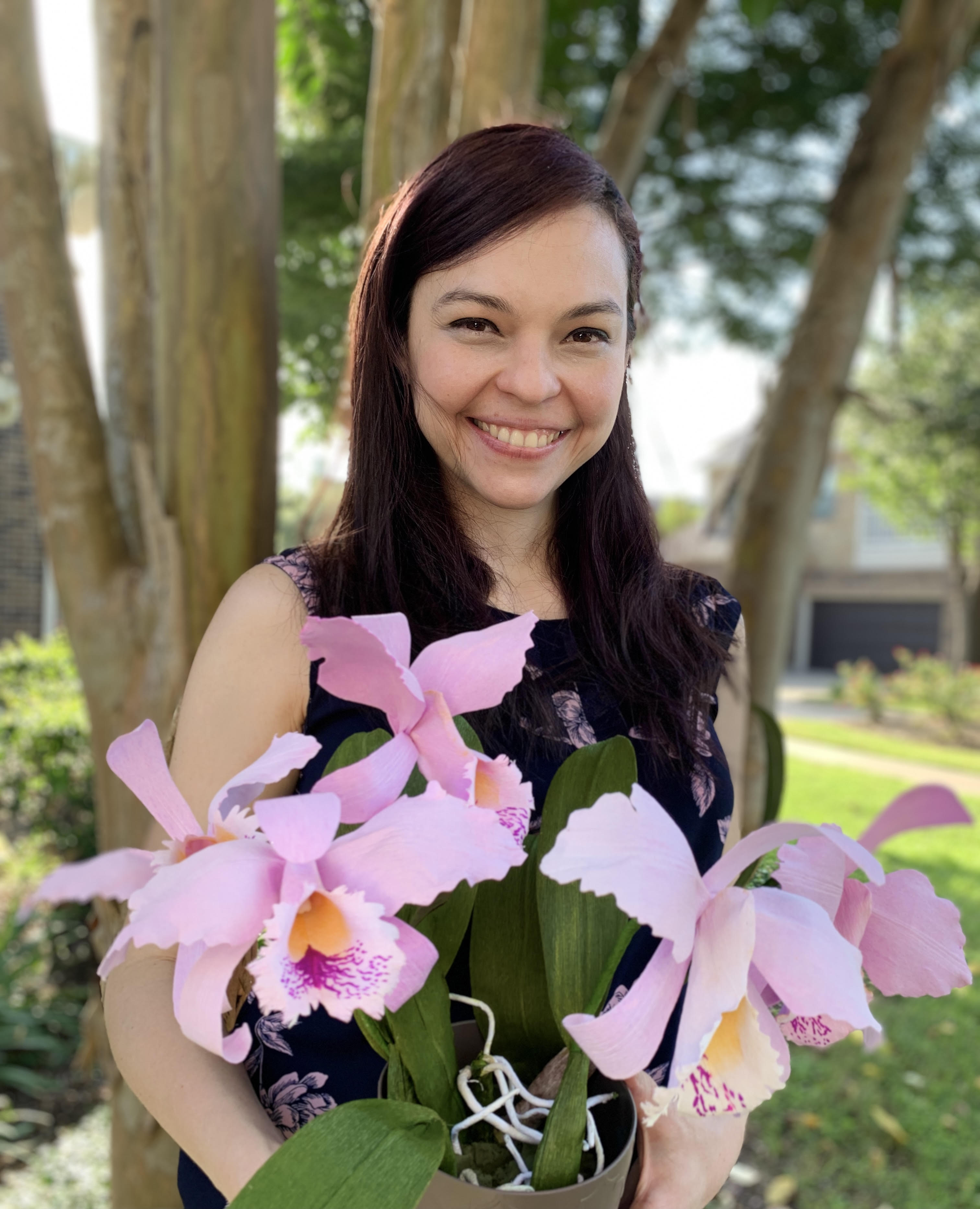 Email ... Website ... Instagram
Indira Sánchez was born in Valencia, Venezuela. She was raised in a close-knit, hard-working family with a deep-rooted value in studying. She graduated as a Bachelor of Science in Chemistry in 2008, and for almost ten years she pursued a career as a scientist in the food and pharmacy industry.
Since Indira was a child, she always felt attracted by different expressions of art, including dancing and singing, greatly inspired by the creativity and passion for crafts of her paternal grandmother, Celina.
When Yiya, as her family calls her, was eleven years old, thanks to a Japanese friend of her grandmother Celina, she encountered the Japanese paper art of Origami.
Indira moved to the United States in 2016 and during that year she discovered paper flowers for the first time. Curiosity and fascination for paper had always remained an important part of her life. She began learning and developing different paper mediums and artistic techniques to apply to paper flowers!
Currently residing in Katy, Texas, USA with her husband and daughter, Indira runs a small business called "Yiyagami" where she shares her creative talents with people who share her fascination with this art form.