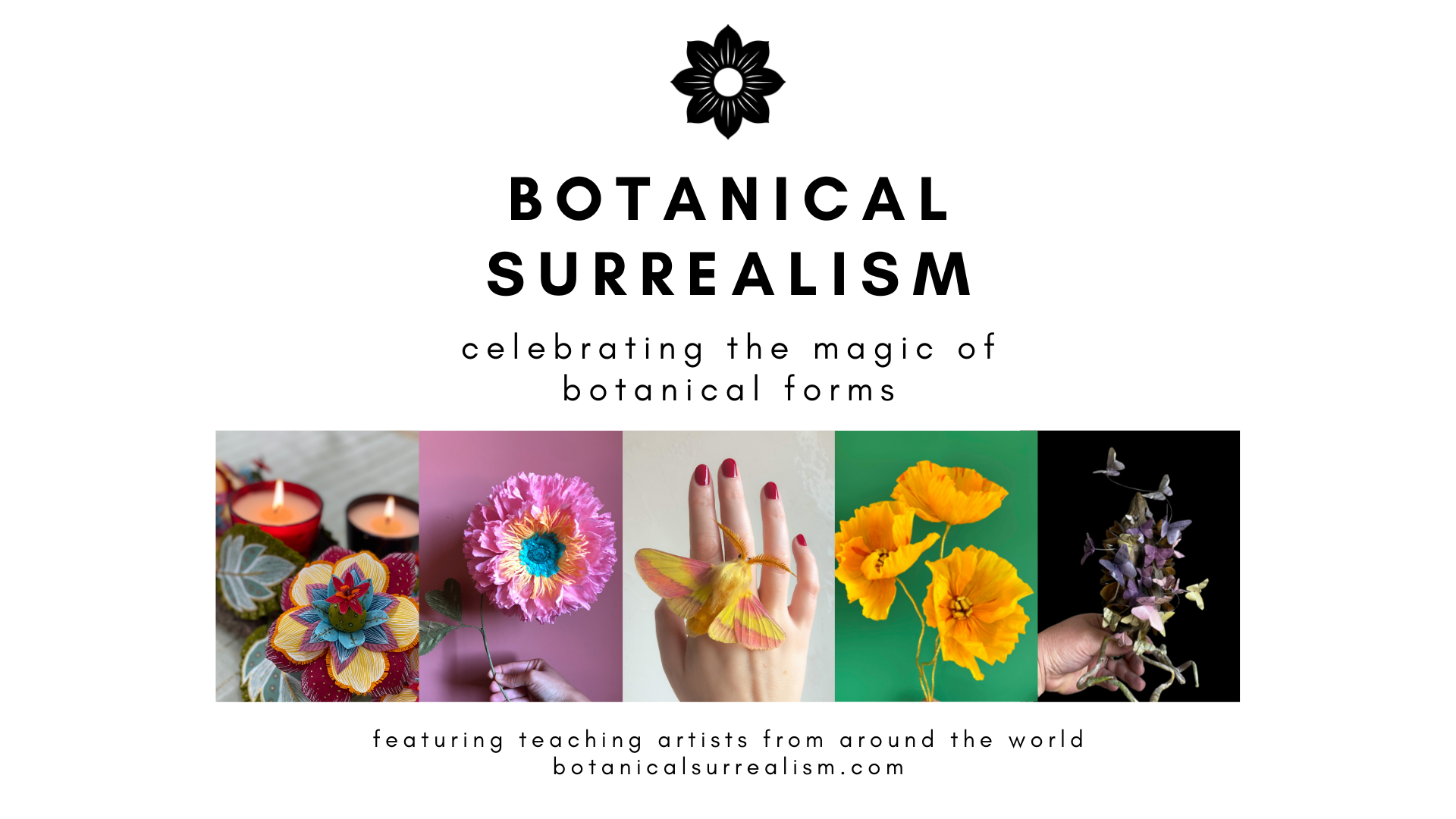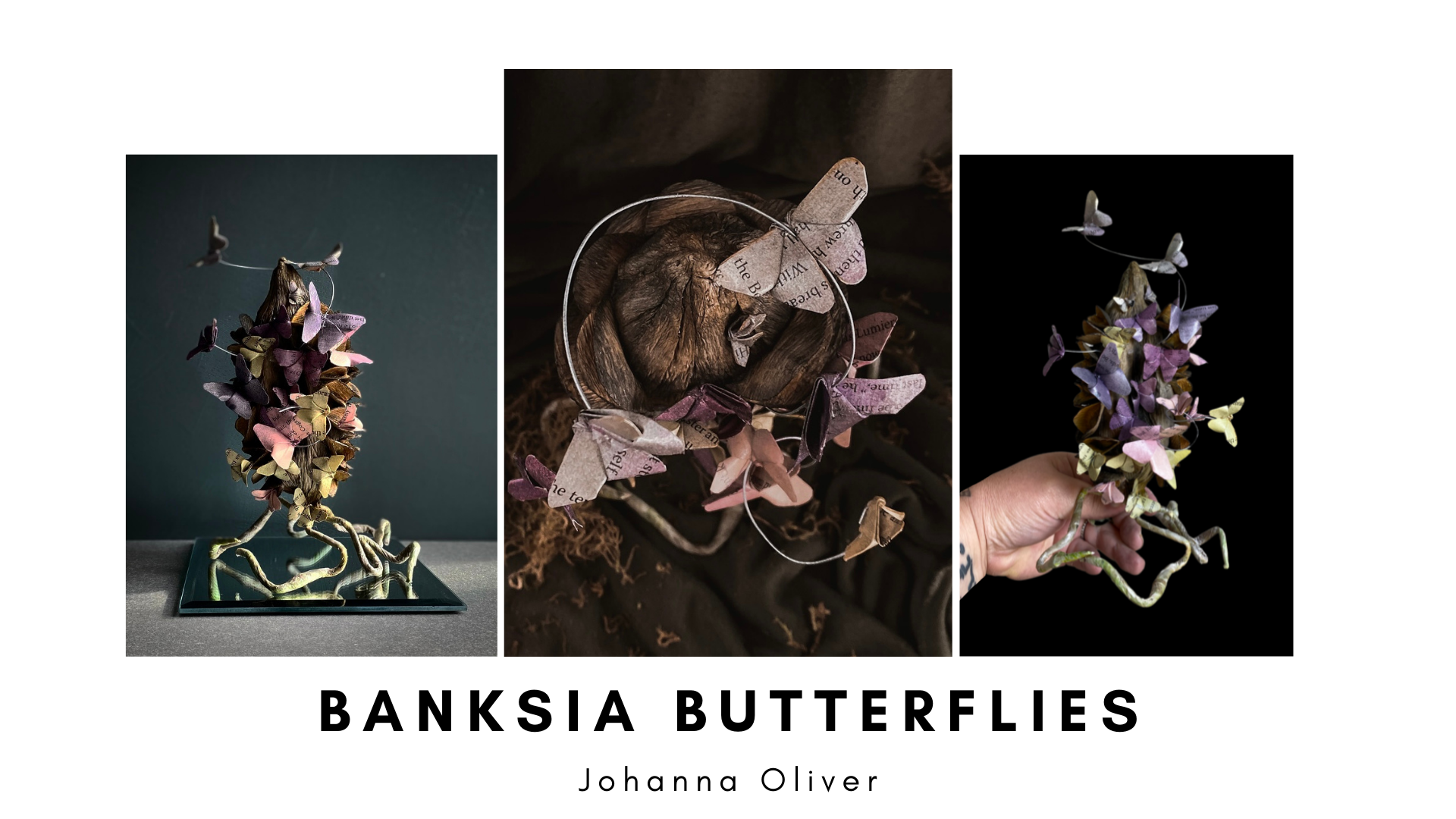 This course will be published for Flower and Jane on April 1, 2022. In this course you will learn to make a botanically surreal banksia with book paper butterflies.
It is a stand-alone, anytime course meaning it lives on your digital bookshelf whenever you log in to flowerandjane.com.
A supply list accompanies superb video instruction, ensuring you have all the tools you need to acquire new skills, expand your artistic repertoire and create a handmade moth of the highest quality.
Your instructor for this course is Johanna Oliver, a Botanical Surrealism Featured Artist for 2022.
---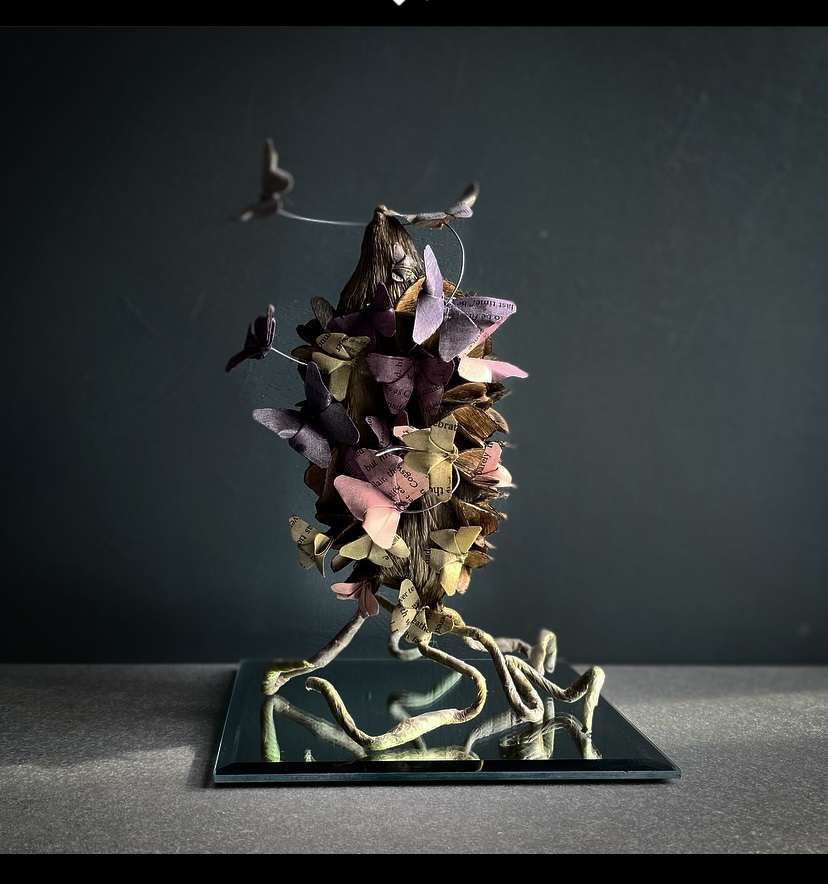 This is Banksia Butterflies, the course outcome. Johanna Oliver photo.
Your Instructor
Johanna Oliver resides in Cape Town, South Africa with her husband and two children. Whilst having had a very diverse working career, creativity, in its many forms, has always had a major role in her life.  
Johanna began creating paper flowers in 2018, after discovering them on Pinterest and it quickly evolved from interest to passion.  Her work is bold and expressive with an element of the unexpected and her use of upcycled material in her art provides a fresh and innovative perspective on botanical art. This art form has opened her eyes to the diverseness and beauty of nature and provided a creative outlet to express and showcase that beauty.. Johanna now teaches and shares her love and passion for paper flowers and hopes that her work will inspire and spark the imagination.