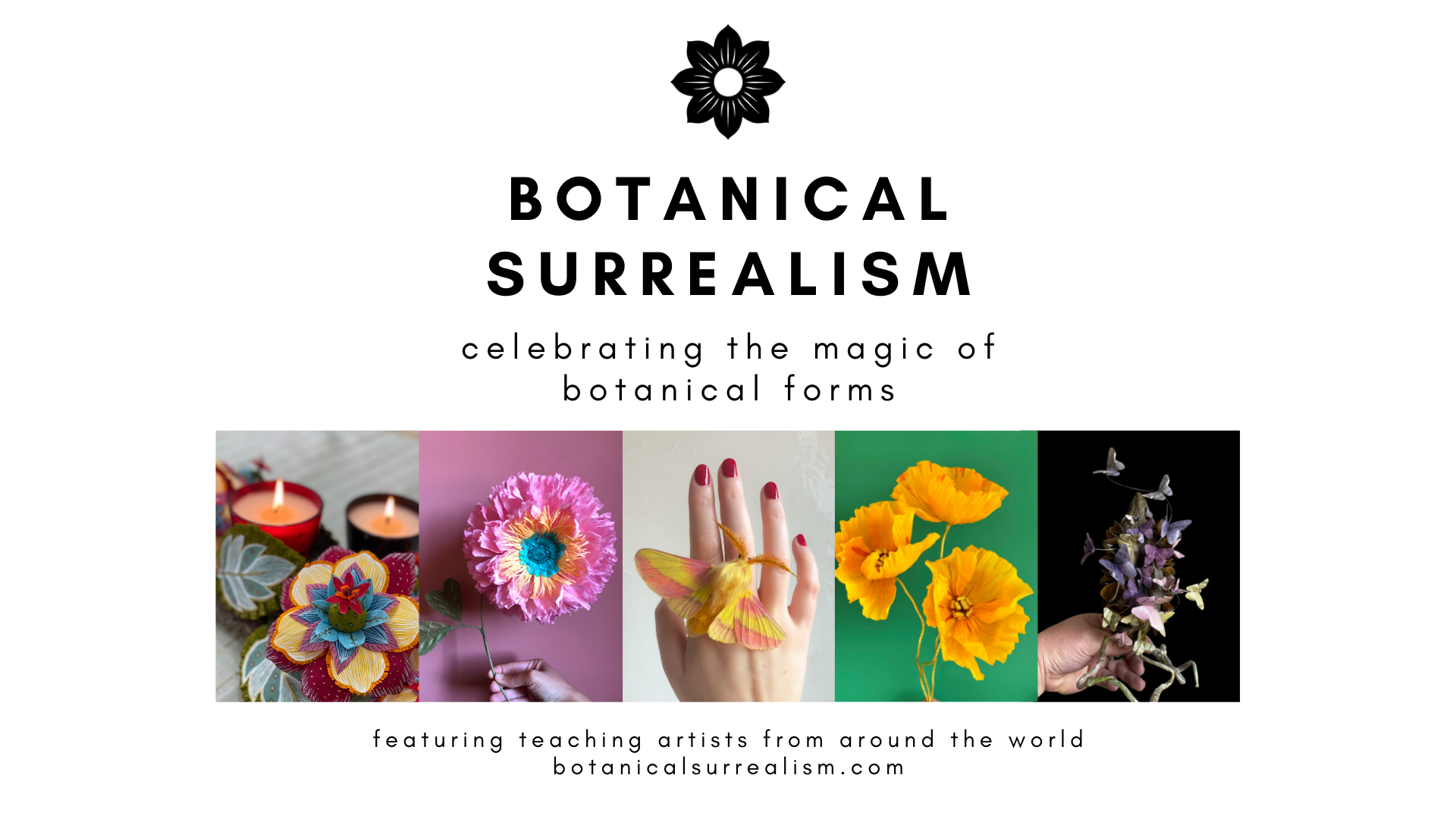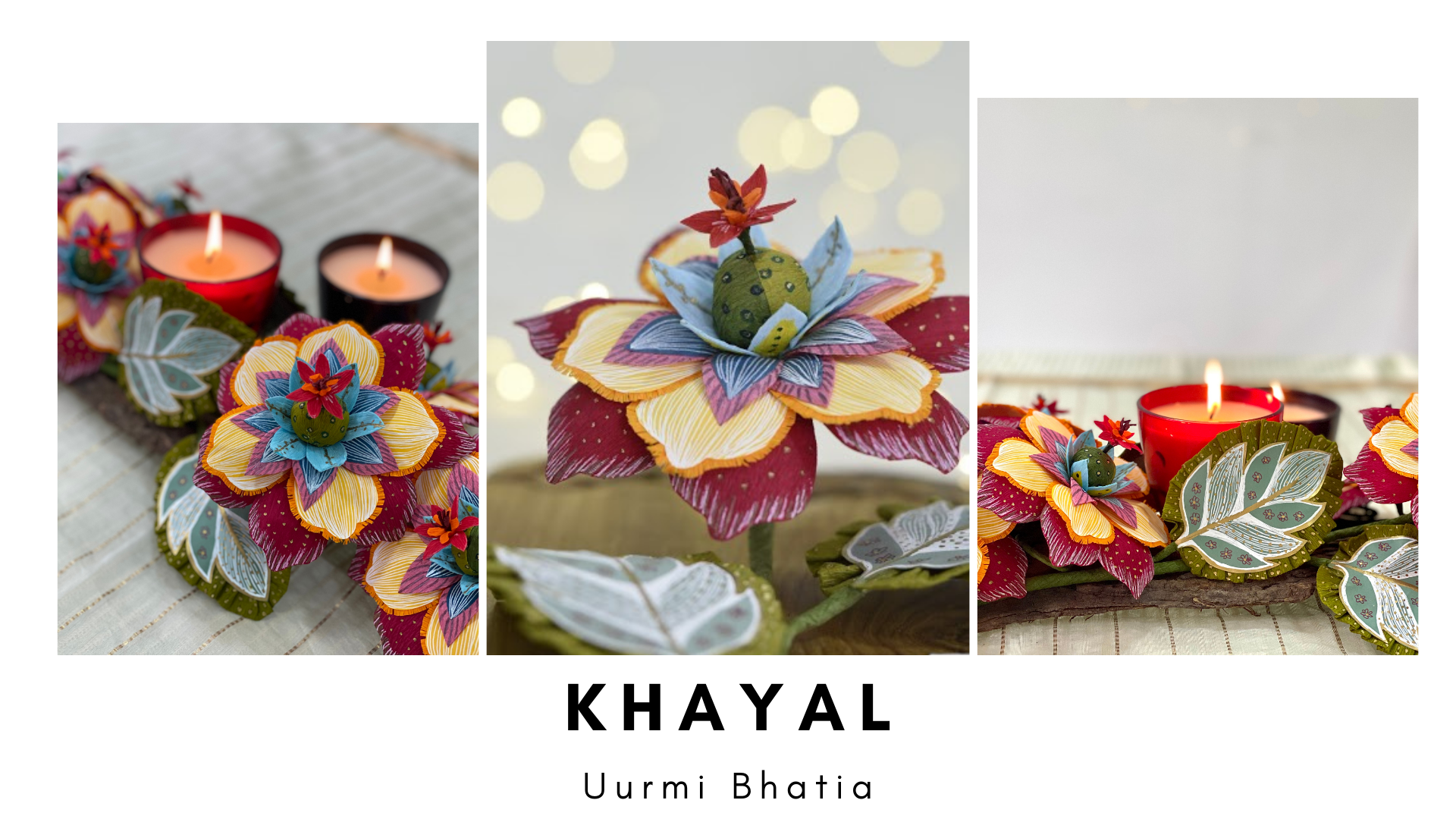 ---
In this course you will learn to make a botanically surreal paper flower which Uurmi has named KHAYAL. This means IMAGINATION in Urdu.
It is a stand-alone, anytime course meaning it lives on your digital bookshelf whenever you log in to flowerandjane.com.
A supply list accompanies superb video instruction, ensuring you have all the tools you need to acquire new skills, expand your artistic repertoire and create paper flowers of the highest quality.
Your instructor for this course is Uurmi Bhatia, a Botanical Surrealism Featured Artist for 2022.
---
This unique paper flower with leaves is the course outcome. Image by Uurmi Bhatia.
Your Instructor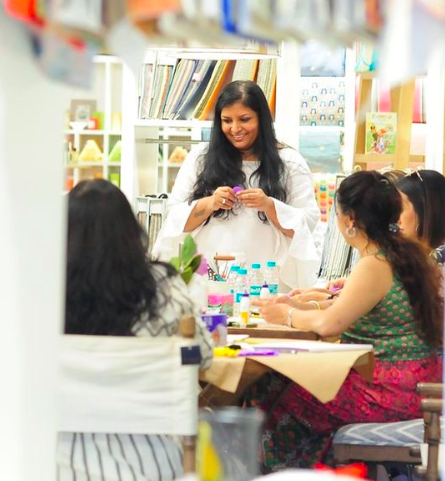 Uurmi Bhatia lives in Mumbai, India with her husband and two kids. She belongs to a family of artists and is proud of the passionate inheritance of skills that she's received from her mother.
She spent her childhood observing her mother teach different forms of art like, stained glass, clay sculptures, pen painting, embroidery and the art of making paper and fabric flowers and that induced a deep rooted need to share her love and knowledge at an early age. She taught her first class as a teen while an assistant to her mother and went on to develop a variety of courses.
She took a break to focus on the joys of motherhood and picked it up again after 17 years with a renewed vigour to revamp her skills.
She loves exploring the different kinds of papers available and as much as she loves the delicate look of crepe paper flowers, her imagination always catches a flight of fancy with the possibilities of cardstock creations. Creating a blend of both makes it her signature style.
Uurmi loves to push her boundaries with the scope of paper floristry and this has helped her in creating installations for wedding decor, window displays and styled shoots, setting new paper floral trends in her city
As Uurmi continues to find her voice, she hopes to inspire those seeking a creative challenge, not just by her art but also her process.