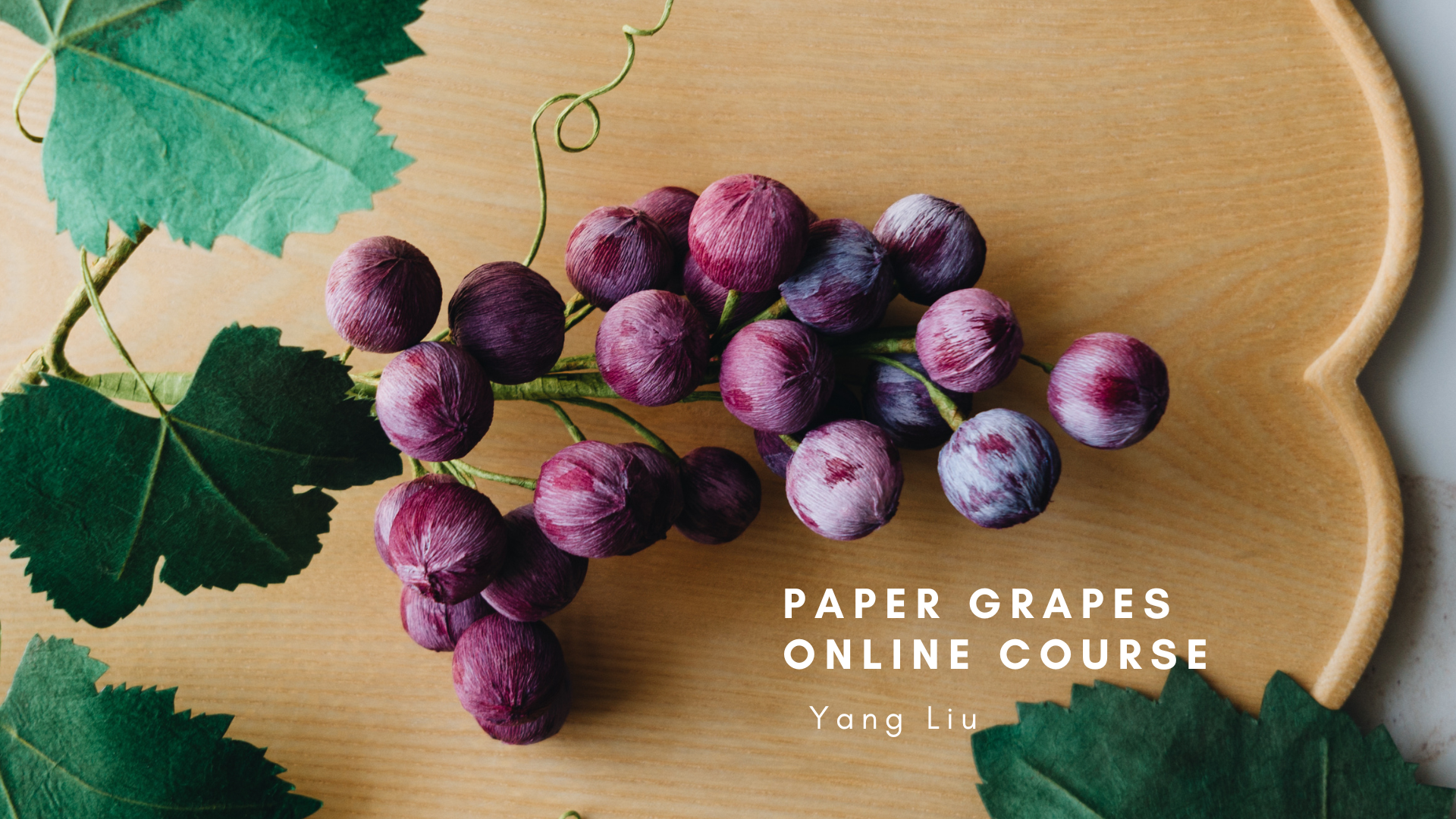 ---
Your Instructor
Yang Liu is a Chinese-Canadian-American paper artist, currently working in Northern California. Flowers, fruit and food have all been areas of exploration for her art practice. Since 2019, she has been regularly exhibiting her paper art in San Francisco at STUDIO Gallery. Her work has also been published in Uppercase Magazine, Papercraft Ideas Book, and will be featured in an upcoming book launching summer 2023.
Her art practice draws upon her own varied history of living and learning in multiple places. Everything from sketching roses in the backyard garden in Canada as a child, to learning traditional Chinese ink painting in Shanghai as a teenager, to taking watercolor classes in Berkeley and San Francisco as an adult. Through her digital magazine, Doublette, she continues to "travel" the world through paper botanicals and food in each issue, sharing the journey with fellow paper art enthusiasts.
As a teacher she enjoys encouraging her students to experiment, explore, and above all, to freely express themselves.