Information
Welcome to Paper Protea by Sharla Royeppen
---
This course will be published for Flower and Jane on September 1, 2021. In this course you will learn to make eight (8) paper king protea.
It is a stand-alone, anytime course meaning it lives on your digital bookshelf whenever you log in to flowerandjane.com.
Sharla Royeppen Artist Statement
Going back as far as I can remember into my childhood, I have always been curious and enthralled by the environment around me. As an adult, my fields of study were obvious: botany and zoology. So began my journey of discovery.
It gives me great pleasure to recreate the feelings of excitement in my adult life by studying, and then sculpting, botanicals out of paper.
The world is moving towards a more sustainable existence. My knowledge of botany is aligned with an eco-friendly, sustainable product.
---
Thank you for investing in creative botanical art education!
Amity Katharine Libby, Publisher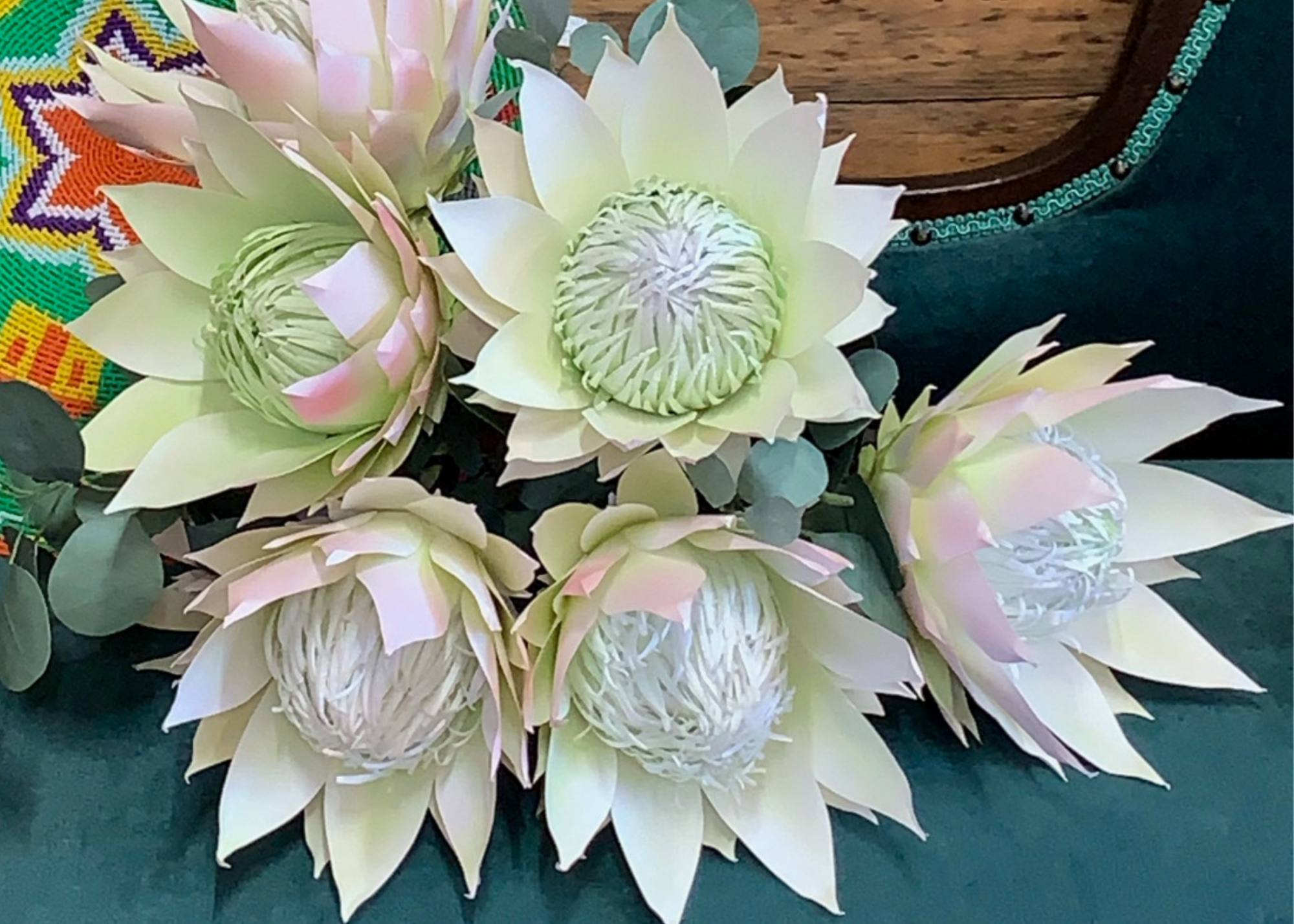 Paper King Protea photographed by Sharle Royeppen at the Hillcrest AIDS Centre Trust, 2021