Introduction and how the lesson will work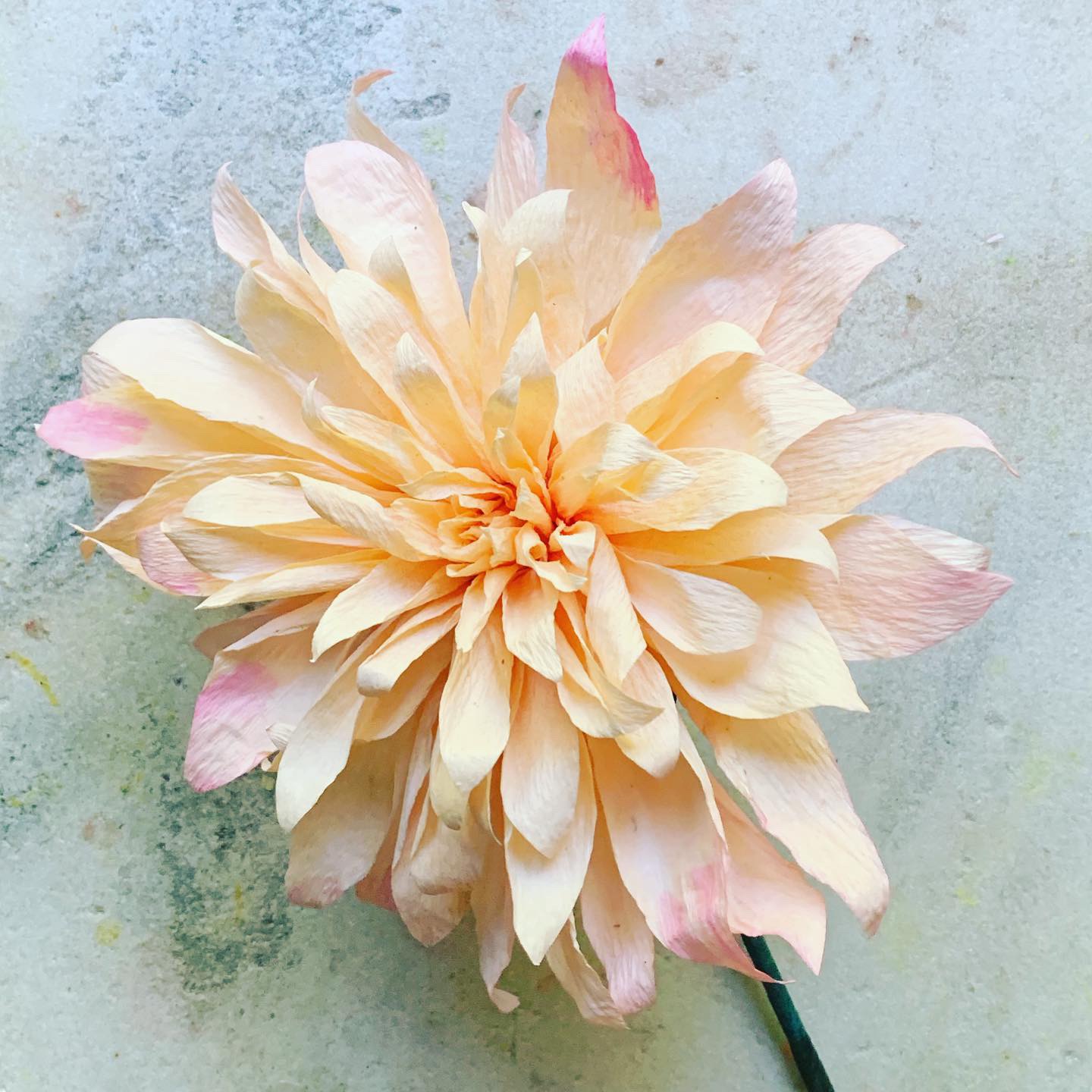 The dahlia is a king among flowers.
With a huge variety of colors and forms, this flower is beloved by home gardeners and florists alike. What many people don't realize is how difficult they are to ship-one must find a local producer or suffer the receipt of less-than-perfect blooms. They grow similarly to a potato plant, from a tuber, and have hollow, delicate stems. This dahlia is based on the famous Cafe au Lait dinner plate variety and it absolutely provides the star power for a finished bouquet!
How the lesson will work:
I've created a series of photos of the steps you will take, along with the process video of assembling the dahlia.
Things to keep in mind:
This lesson will take you all day, with breaks for drying times.
You will want to prepare a space to work in that will not be disturbed for the day.
Scraps are inevitable; save them by color in paper lunch bags if you are so inclined, and staple a scrap of the color to the bag so it's easy to find when you need "just a bit" of a color.
Keep a towel nearby to clean your hands and scissors. You will get glue on yourself and your tools. Alcohol and cotton balls are a must to clean your tools at the end of the day. I use a process that turns 180 gram crepe pieces, single sheet, into double sheet, or doublette, using a lot of glue.
You will NOT be adding final coloration or conservation in this lesson, that is saved for lesson 6!
Complete and Continue